Unknown to many of us, the simple act of slinging a lanyard over your neck can actually do a great deal for your brand. Our torso is one of the most prominent parts of our entire body and displaying a lanyard with your brand's name engraved in bold across it can actually help increase your brand exposure. At SWITTS, we provide several options for you to customise your lanyards and transform it into the perfect corporate gift for your clients.
Material of the Lanyard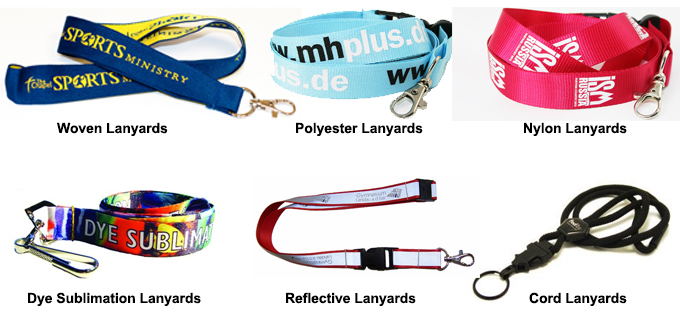 We have several different materials which you can choose from for your lanyard. This includes cotton, tubular, polyester and woven. The polyester lanyard is the most popular material and is suitable for most events due to its strength and ability to withstand wear and tear resulting from daily use. It also dries very easily and does not shrink when exposed to moisture. The tubular lanyards are made from tube-stitched polyester, similar to that of a shoelace. Due to its light weight and comfort, this material is especially popular amongst sports enthusiasts. This would be a prime choice if you are faced with a limited budget as it offers outstanding performance at an affordable price. However, if you do have another material in mind, do let us know and we will customise it according to your needs!
Attachment of the Lanyard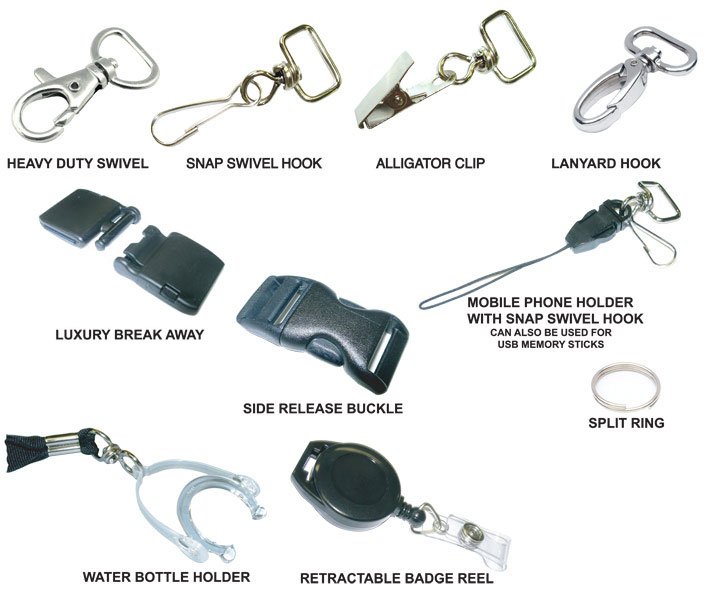 There are several attachments of the lanyard which you can choose from, depending on your needs. These include a safety breakaway clip, oval chip, lobster clip, crocodile chip and a double crocodile chip. A breakaway clip offers an enhanced safety option, allowing the lanyard to automatically disconnect when placed under pressure. This eliminates the chances of choking occurring. On the other hand, other attachments such as the oval clip and the crocodile clip provide a very firm support for your attached name cards, ensuring that they do not fall off even when engaging in more rigorous activities.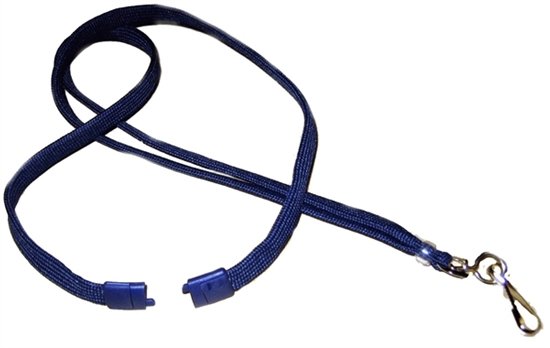 Imprints on the Lanyard
We also have a range of unique imprints available if you'd like to get customised lanyards in Singapore. You can choose to engrave your company's brand onto the lanyards along with any design or theme specifications which you may prefer. The imprints on our lanyards can differ from affordable one-coloured designs to detailed multi-coloured dye-sublimation imprints. If you have a certain design in mind, do let us know and our experienced designers can help transform these ideas into reality!
Our vision at SWITTS has always been to strive to provide you with customised corporate gifts of the finest quality in Singapore. Feel free to drop us an email or a text message to find out more about our customised lanyards or any of our customised corporate gifts.
https://switts.com.sg/wp-content/uploads/2018/12/Switts_logo_horizontal_transparentbg.png
0
0
Roy Chiang
https://switts.com.sg/wp-content/uploads/2018/12/Switts_logo_horizontal_transparentbg.png
Roy Chiang
2019-02-14 09:06:51
2019-02-14 09:06:52
Tips on designing the perfect customised lanyard for your event